Pets generally begin their senior age cycle around the age of 7 years. From this time forward, your pet will need additional care to preserve their health and happiness. For professional senior pet care, there's no better place than Oak Grove Veterinary Hospital in San Jose, CA. Our senior pet care services will help your pet live a healthy life in its golden years. If you're the proud parent of a senior dog or cat, here's what you can expect from our dedicated veterinary team.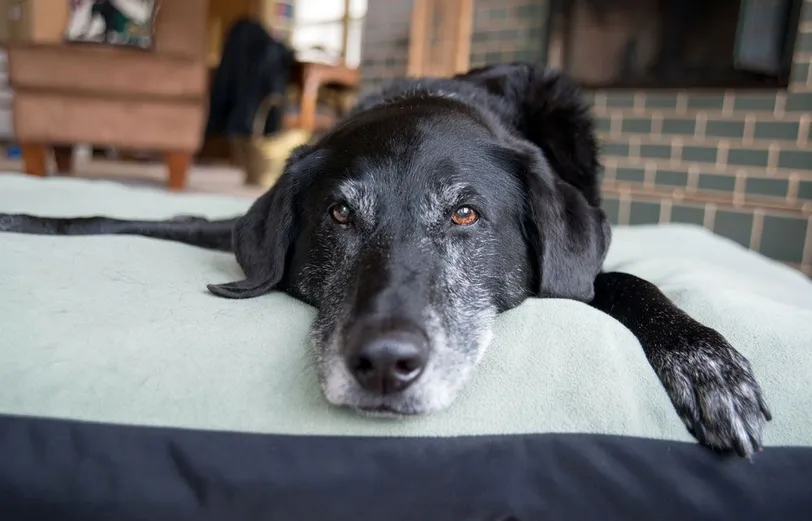 Senior Pet Care Services We Offer
At Oak Grove Veterinary Hospital, our comprehensive senior pet care services are designed to help older dogs and cats live healthier, happier lives. These services include:
Bi-annual pet exams – Senior pets need more frequent checkups as they're more susceptible to sicknesses as they age. Through wellness exams, your San Jose, CA veterinarian can help your pet avoid health issues like obesity or diabetes that are common to older pets. We can also catch signs of health problems early to avoid escalating into major issues requiring costly, lengthy treatment.
Extensive diagnostic testing – Through extensive bloodwork, urinalysis, and radiology, we can uncover signs of internal health issues, such as cancer, liver and kidney disease, heart problems, arthritis, urinary tract infections, etc., in your pet so he can get immediate treatment. We also offer glaucoma screening to diagnose this sight-threatening condition.
Arthritis pain management – Older pets are susceptible to arthritic joint pain that can restrict their mobility. Your San Jose veterinarian can prescribe pain medication to manage your pet's symptoms. If your pet suffers from arthritis, we'll work with you to deal with his chronic pain.
Dental care – Routine dental exams and cleanings are important for all dogs and cats, but even more so for senior pets, as they're more prone to tooth infections and gum disease. You reduce your pet's risk of suffering from painful dental issues and losing their teeth through routine cleanings.
Nutritional counseling – Senior pets need more protein in their diet for extra strength and energy and fewer calories to avoid weight gain. Your San Jose vet can recommend dietary and lifestyle changes that will improve your pet's quality of life in their golden years. We'll also recommend vitamins and supplements that can boost your pet's health as they age.
Visit Us for Quality Senior Pet Care
To learn more about our senior pet care services, contact Oak Grove Veterinary Hospital in San Jose, CA, at (408) 227-1661.